Goals without a plan are just dreams. Make it easier to reach your goals this year with these helpful tools and resources. They will help you make concrete plans, break down your goals into manageable pieces, and track your progress.
(Note: This post may contain affiliate links. I will earn a small commission if you use my links to purchase a product but your purchase price does not change. Check out the disclosure policy to find out more.)
New Year's Resolution time! Yay or nay from you?
I'm not much of a resolution person. I try to set a few goals that aren't outlandish, but that will stretch me a bit as well. I've tried monthly goals and I've tried yearly goals and honestly? With my personality type (Hi, I'm an Enneagram 7) I tend to get bored if I try to focus on one thing for too long because I want to do ALL THE THINGS. I want to grow, I want to trim down, I want to craft, I want to read, I want to bake, I want to be involved, I want to scale back.
See?
I can't do all the things all the time so smaller goals work for me. I get the satisfaction of completing a task without getting distracted by wanting to try something new. This year I'm going to try setting goals that I can check off little by little, but that will hopefully keep me motivated all year long.
My 2019 Goals:
Personal Goals:
Make healthy choices daily

. This includes drinking enough water, being physically active, spending 10-15 minutes relaxing, and saying no to extra treats when I know I'm not actually hungry.

Read my Bible and spend time in prayer each day

. I often skip weekends because my morning routine is different but there's no reason I can't stop for a few minutes for Jesus.
Family Goals:
Have one "no device" night each week with Micah.

We started this recently and it's really nice, although challenging! We usually watch a movie and we catch ourselves wanting to grab our phones to look up actors names on IMDB. Instead we are fully present and together – what date night should be!

Go on 3 individual dates with each kid

. Because we have five kids we each take turns over the course of two months going on parent-kid dates. I will have dates in January/February, May/June, and September/October.
Home Goals:
Try one new recipe each month.

I'll probably try more than this but this will force me to be intentional. I've started a list of what I want to do and some recipes are items that I would usually buy – like homemade yogurt and cream cheese!

Do a mini-declutter each month. In 2017 I did a weekly decluttering challenge that lasted the full year.

It helped our home greatly but there are always new items coming in (hello, family of seven!) so there are always items that can go out.
In order to keep me on track, and hopefully help you as well, I've pulled together 15 great resources and tools that can help you reach your goals in 2019. I've compiled a few different types depending on what your goals are, so take a gander and see what is going to make 2019 your best year yet!
15+ tools to help you reach your goals this year
General Goal Reaching
Life's too short to waste! Why not learn how to streamline your routines and use productivity tools to your advantage – all so you can free up time to do more of what you love? That's exactly what the Ultimate Productivity Bundle is all about: 46 eBooks, eCourses, and printables to find more margin, reach your goals, and rock your to-do list.
This course is perfect if you already know your goals but need help making a plan to make them happen. Make Over Your Year is from Crystal and Jesse Paine and is a 4 week, self paced course to help you set your year up in step by step plans. You get access to the whole course immediately so you can choose to look over the whole thing, take it piece by piece, or work it in as your life needs. You will have lifetime access so you can continue to make each year the best ever.
There is nothing like a good planner and the LivingWell Planner® is a favorite for so many reasons! It's undated, meaning you can decide when to make it start – no need to wait for January 1st! It also contains goal setting pages, budget trackers, meal planning and grocery list areas, and so much more.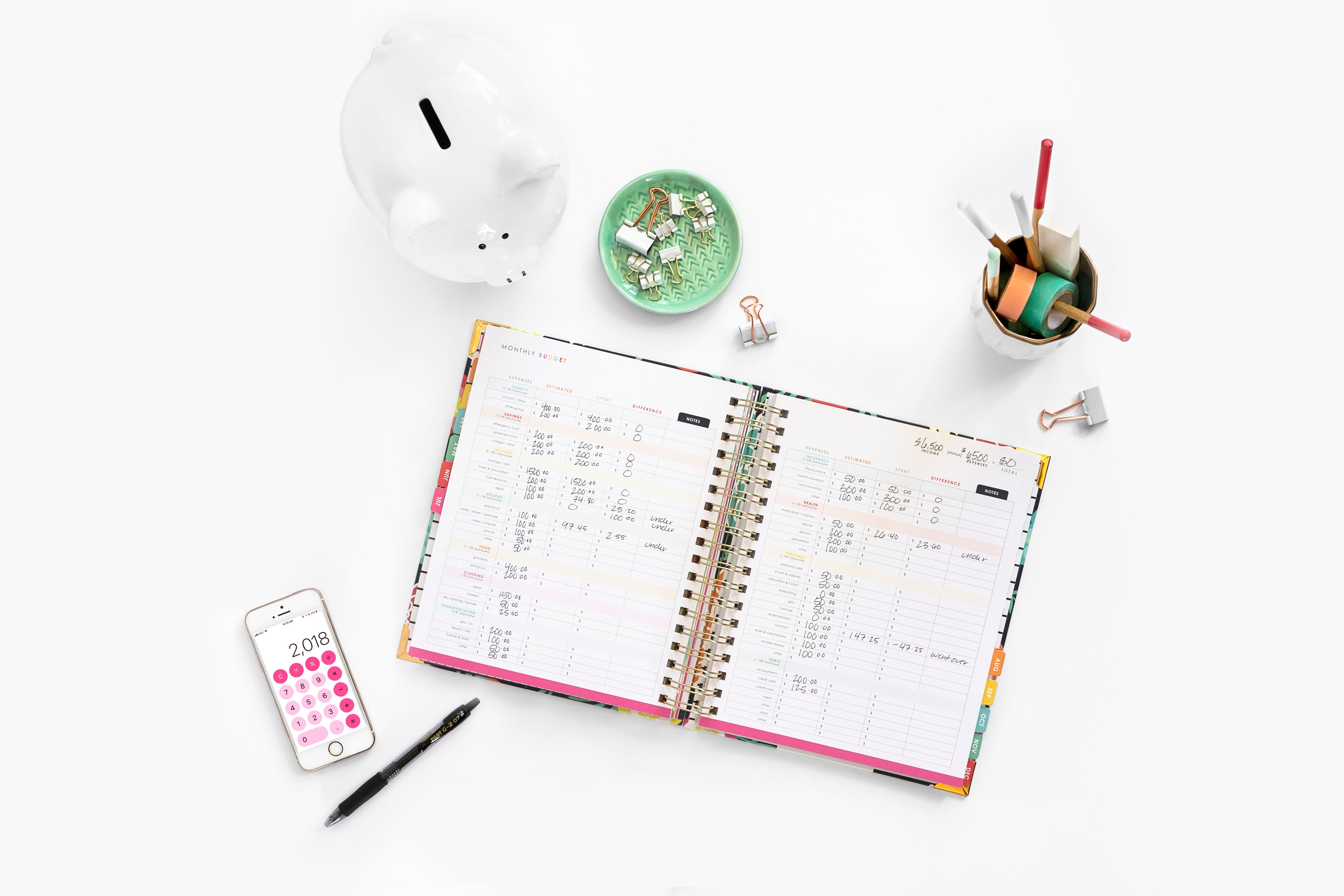 Have you ever wished you could sit down with a few of your favorite bloggers and ask them, point blank, how they manage to get everything done?
My friends at Ultimate Bundles reached out to some of the smartest bloggers they knew and asked these experts specific, no-nonsense questions to discover the real-life secrets to their productivity.
Questions like:
What is one time-saving tip that you use personally to free up more margin for the activities and people you love?
What are your favorite productivity tools or services and how do you use them?
What are some refreshing hobbies or self-care habits that you've found can be incorporated into a busy schedule?
How do you use the small pockets of free time that appear throughout the day?
What would you say to someone who feels guilty taking time for themselves, especially when there's so much to do?
In this book, you'll find the answers!
Download your FREE copy of Make More Margin right here.
Goals set? Ready to take action? Need to figure out how to get it all done? 4 Weeks to a More Productive Life is another fantastic self paced course from Crystal Paine. It offers strategies and tools for helping you accomplish what you want while not stressing about getting it all done.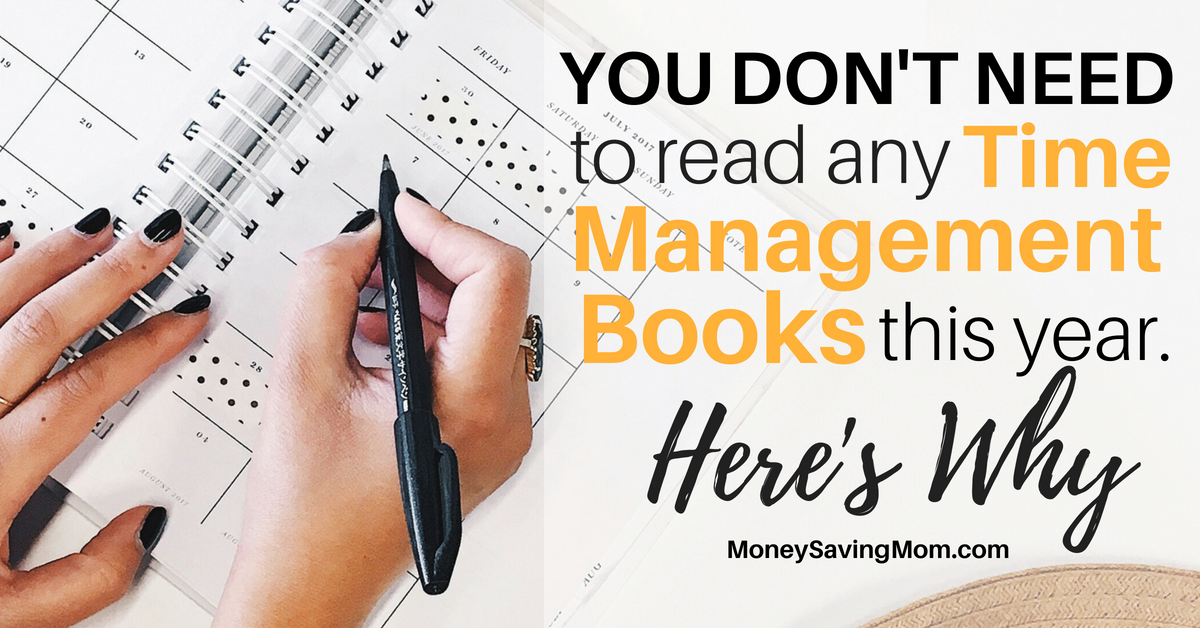 I really appreciated this course and how it broke down everything into simple, easy to follow steps for determining what I needed to accomplish and the best ways to fit the pieces together.
If you are still feeling hesitant of that dream in your heart, the one you feel like has always been there in the background, I want to encourage you to read this book. Bravery can look different for everyone but it's inside all of us. Being brave might mean starting a blog. It might mean going back to school. Or it might mean opening up the checking account and making a budget. It might mean calling that mom you met at the library for a playdate. Make this your year to be brave.
Healthy Living Goals
If using more herbs, oils and natural remedies is one of your goals for 2019, you'll find ALL the tools and resources you need to make it happen in the popular 2018 Herbs & Essential Oils Super Bundle.
It's a complete library of natural remedies that you can trust and rely on as you take charge of your family's health. you'll get access to 22 eBooks, 4 eCourses, 6 printables,
and 2 membership sites, all curated to give you an insanely helpful collection of carefully researched resources to equip you to take charge of your health, with remedies you choose.
FitBit and other fitness watches are helpful tools when you are trying to take back your health. The Versa and Ionic offers you the ability to track all your activity, your heart rate, sleep stages, and more. It also has storage for 300+ songs or the ability to stream through Pandora. Both versions also offer GPS but the Versa uses your phone where as the Ionic has GPS built in.
If you don't care about so many bells and whistles, the FitBit Flex tracks steps, distance, calories burned, and active minutes. It doesn't have a display however. The FitBit Alta offers a simple display, up to a 5 day battery life, and all the tracking of the Flex, plus sleep stats.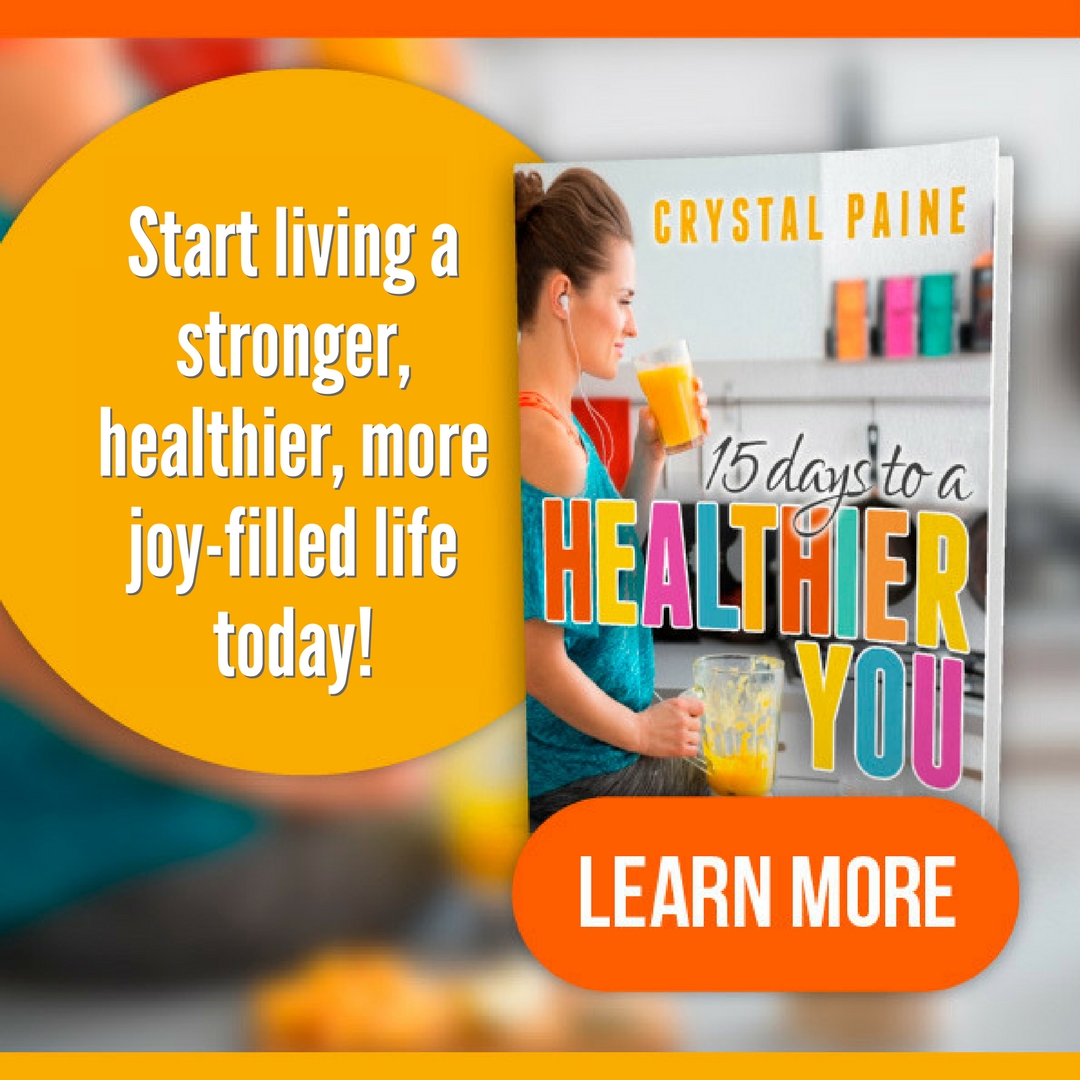 Sometimes we don't need all the tools, we simply need a few ideas on how to prioritize our health, make better choices, and take care of ourselves without burning out. We need to be able to set goals that we can reach. 15 Days to a Healthier You from Crystal Paine is full of support and resources to help you start thriving, without adding more to your plate.
Family Goals
Mornings can be CHAOS when you don't have a plan. You can end up feeling behind before the day has ever started. Instead of simply wishing your mornings would go more smoothly, Make Over Your Mornings can help you make it happen! And not only will this course help your morning, it will set you up for success all day long!
Do you lie in bed thinking of your to-do list for the next day? Do you wake up feeling behind from the day before? Set yourself up for a successful day by starting the night before. In the follow-up to her Make Over Your Mornings course, Crystal Paine is back to help you Make Over Your Evening. She will help you establish an evening routine, set priorities, and care for your soul – in just 15 minutes per day!
Our marriages should be the second most important relationship – only behind our relationship with Christ. We should be putting in effort every day to strengthen that relationship! Micah and I worked through this book earlier this year and it's now one of my most recommended marriage books. In only 15 minutes each day you can work on communication with your spouse, talk about topics that might only get glossed over, and enjoy a date night each week – even if it's only on your couch.
Homemaking Goals
Many people have meal planning and creating a better grocery budget on their resolution list. I get it! I've been meal planning for over 10 years and know that without it there is no way I could feed our family of seven for under $100/week with real, from scratch meals.
The Healthy Meal Planning Bundle has over 1000 recipes, a clickable index, ready-made meal plans (with grocery lists & prep lists), nutritional information for every recipe, and more, the Healthy Meal Planning Bundle is designed to save you from the pain of the frantic, pre-dinner hour. 😉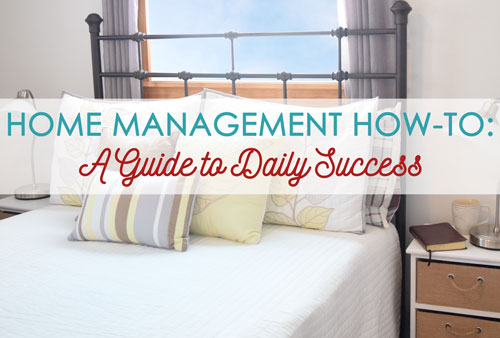 Do more areas of your home than just the meals need help? Are you ready to create a homemaking plan that allows you to stay on top of all your tasks but still includes time for rest? Home Management How-To is a self-paced course from Stacy at Humorous Homemaking. She will teach you how to organize your week to get everything done, but without burning yourself out! I've loved this method since I took the course in 2017 and still recommend it as one of the easiest homemaking methods around.
Personal Goals
If growing closer to God and learning more about His Word is one of your goals this year I encourage you to try the resources from Scripture Confident Living. Ellen writes wonderful Bible studies that help you put the Scriptures into context of the time they were written and the people they were written for, while still making them applicable to us today.
I've done her study on James (read my review here) and it is so easy to follow and yet incredibly thorough. She is releasing a group study on Romans soon so you should definitely check it out as well! She also offers free printables on a variety of topical studies.
This seemed a little silly to put on this list but I know how much I prioritize reading and realize that reading a certain number or type of books is often a resolution for others so here it is! I love my Kindle Unlimited subscription and inhale books at a crazy speed because of it. I can read on my Fire tablet or on my phone with the handy free Kindle app.
I have books where ever I go because there are over 1 million titles available with Kindle Unlimited! I can read as many books as I want each month and it's not even limited to only books! There are also comics, magazines, and audiobooks included as well. Plus, unlike the library, there are no waiting lists or late fees. You can keep the books for as long as you like, or as long as you are a Kindle Unlimited member 😉 Get your reading on!
You can read my review of Kindle Unlimited here.
Are you looking for ways to take your photography to the next level, but you aren't sure where to turn? If you're looking for something more challenging and consider yourself to be an intermediate or advanced photographer,then the Photography Super Bundle might be what you need to take it to up your game in 2019!
The Photography Super Bundle is your comprehensive collection of photography resources for:
the beginning photographer who isn't sure what the exposure triangle is
the experienced photographer who has a great understanding of manual mode, but wants to learn to use light better or practice in a different specialty

, or

the advanced photographer who is earning a living from photography

, but is looking for ways to increase income and streamline their processes.
2019 is your year to start a blog! Blogging is an incredible opportunity to share your passions, teach others from the comfort of your own home, and for some, bring in a little extra money 😀 It's not as easy as hitting publish, but there are wonderful tools out there to get you going on the right foot.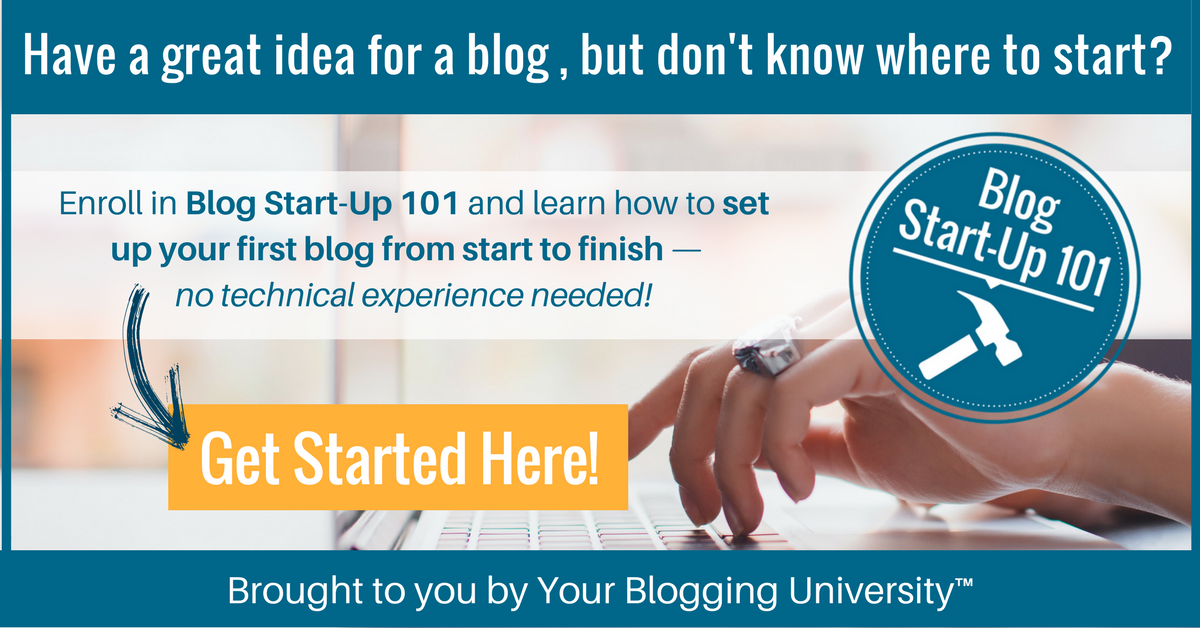 Your Blogging University is filled with wonderful courses but if you are just starting, I recommend Blog Start Up 101. It's aimed at brand new bloggers and focuses on choosing a name, setting up a website, publishing your first post, and more.
---
I would LOVE, LOVE, LOVE to know what your goals are and what you are doing and/or using to help you get there! Are you using a goal tracker? Do you have the goal broken down into little steps? Have you signed up for a marathon to motivate you to hit the pavement? Shout it out in the comments!
What are your goals and what are you doing to keep yourself motivated?
Sharing is caring <3