I'll be the first to admit I tend to overdo it at the holidays. There are so many incredible treats and foods that I have a really hard time restraining myself to small tastes of each thing. Not to mention that we are so focused on everything else that smart, healthy choices like getting enough water, enough sleep, and enough self-care go right out the window. And then we pay for it when the holidays are over and we are left feeling drained and not knowing how to get back on track.
But what if you could set up some healthy habits now that can carry through the hustle of the holidays?
(Note: This post may contain affiliate links. Possibly several of them. I will earn a small commission if you use my links to purchase a product but your purchase price does not change. Check out the disclosure policy to find out more. Thank you for supporting My Joy in Chaos.)
In January Crystal Paine created a 15 Days to a Healthier You series and it was so popular that she's turned it into a full length course! I remember reading her posts and picking up a few new to me easy tips that helped me make smarter choices.
From Crystal:
It has been a big passion of mine for a long time to build women up to become their best selves from the inside out. That's why I have created my new 15-day holistic health course designed to help you prioritize your health with the strategies, support, and know-how you need to create real, lasting change –without the overwhelming time commitment!
Yes! Real, lasting change is what we need, not tasks that feel like a chore and we forget about next week.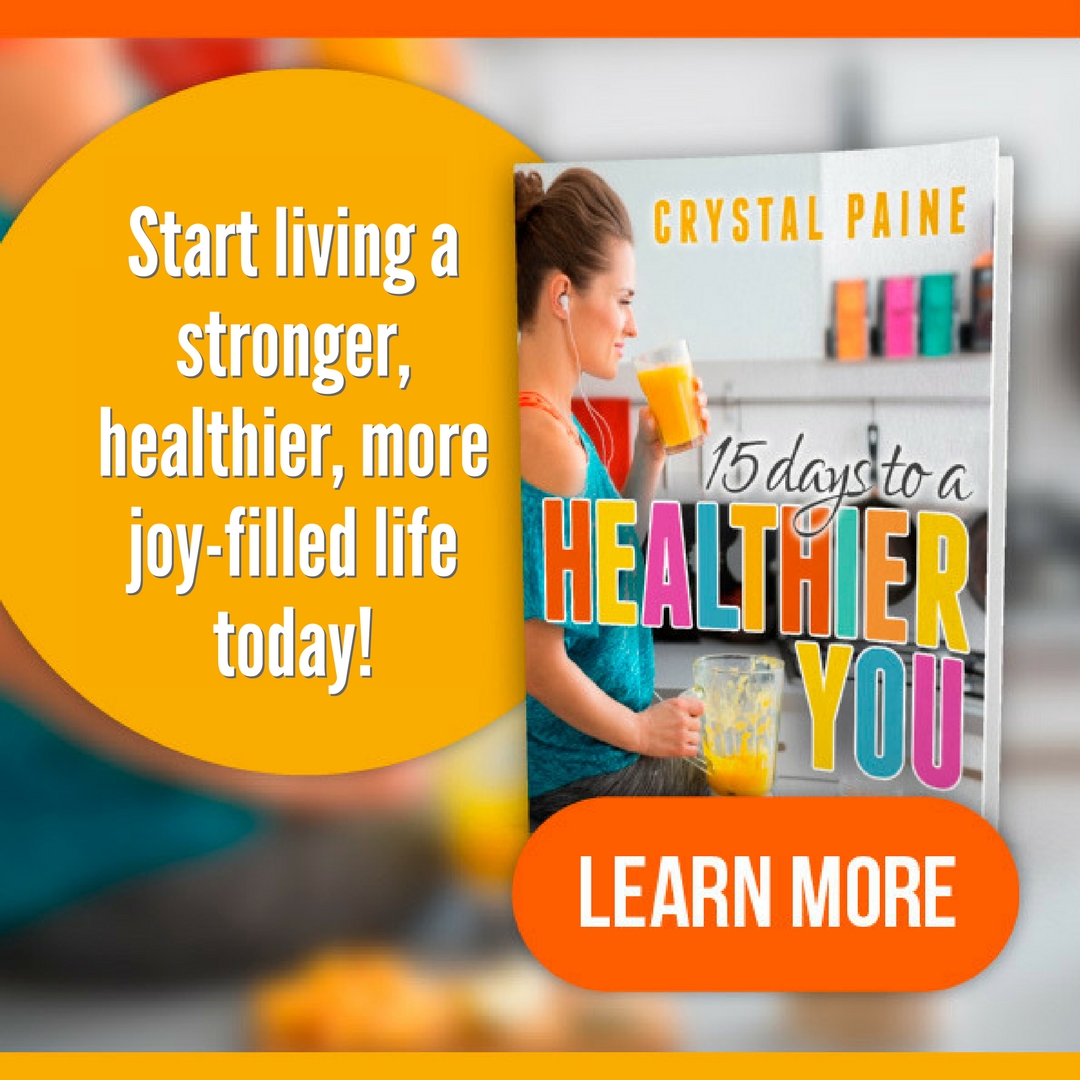 When you sign up for 15 Days to a Healthier You, you'll get access to:
Daily videos where I'll be your coach and cheerleader to jumpstart your success to better health!

Daily lessons covering important topics like why self-care is important, what self-care really is (probably not what you think!), and why self-care looks different for different people.

Daily projects to help you stay on track and meet your personal goals.

Access to an exclusive members-only private Facebook groupwhere you can find encouragement from others who are going through the series.

Bonus access to all of the original 15 Days to a Healthier You video series so you can get the most from this program!

Bonus links and resources I love for additional inspiration!

The regular price for this course will be just $15 — that's only $1 per day!! You can see all the details about the program over at the sales page.
But wait! There's more 😀 I can't believe this incredible sale they are offering for this course!!
* November 8th: You can get the full 15-day program for only $5 — or $0.33/day!! Sorry, folks! That deal is gone!
* November 9th: You can get the full 15-day program for only $10 — or $0.67/day!! Shucks, you missed that one too!
* November 10th and beyond: The course is affordably priced forever at only $15 — or $1/day!! Still an excellent deal!
Let's make some healthy choices together and be ready to take on the holidays without coming out the other side feeling exhausted or less than stellar about our choices.
Are you ready to set yourself up for healthy changes?